Platforms & Mezzanines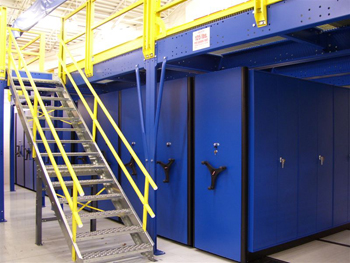 EQUIPTO offers the most complete line of Mezzanines to increase your overhead storage capacity.
EQUIPTO Mezzanines are modular, free standing and have an interlocking design. Each support offers utility channels and outlets. A variety of flooring options are available with a high capacity weight distribution per square foot.
Increase your existing storage space by 100% by going upwards with an EQUIPTO Mezzanine. Mezzanines avoid expensive facility construction and they are easy to reconfigure, move or expand.
EQUIPTO Mezzanines are OSHA and BOCA approved!