Engineered Storage Solutions for parts departments, service departments, and all other automotive storage needs. Designed with flexibility in mind, choose from a vast variety of solutions for small parts storage to large equipment storage.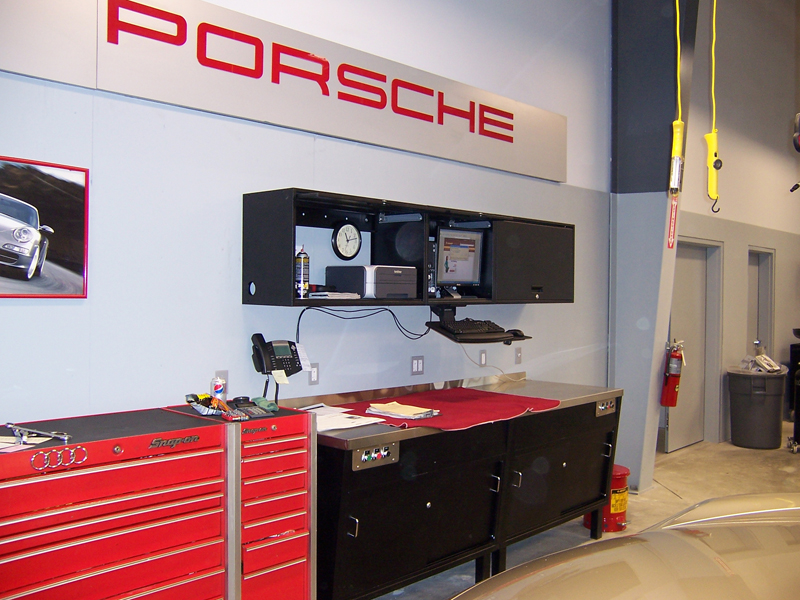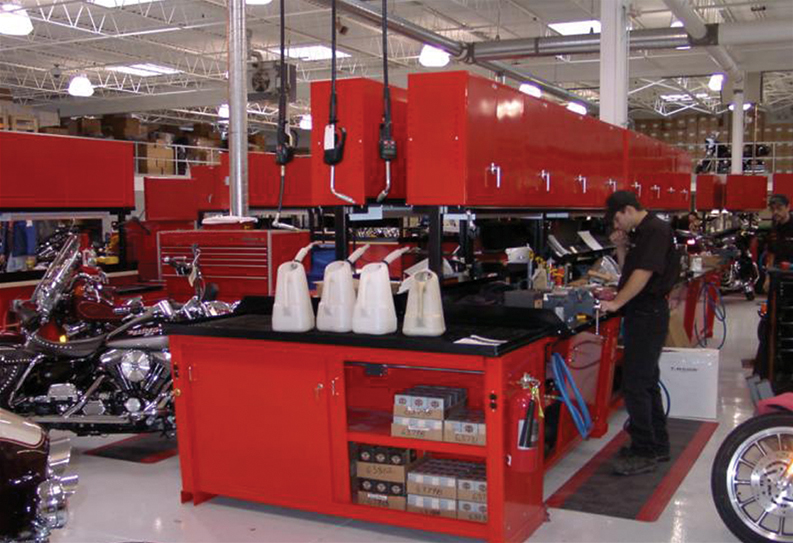 With one-piece welded construction, our Modular Drawer Cabinets are the perfect solution for the organization of small and large items. With different-sized drawers, drawer inserts for organization, and customized configurations to fit exactly the parts that are needed. Store your items in less floor space and maximize the cubic space within the cabinet. 
Mobile Aisle Storage Systems
Mobile aisle storage systems eliminate static storage areas and significantly shrink the space taken up by fixed storage units. Double your storage capacity using the same amount of floor space. With EQUIPTO Mobile Aisle Systems, you can create storage systems with racks, wire shelves, and drawers. V-Grip™ shelving optimizes part storage with drawers, steel/wire shelves, reflective white side/back panels, and bulk rack components.
Our workcenters offer a wide variety of storage and workspace alternatives with reel holder and lift control options also available. Ideal for a functional and professional looking work area.
Increase storage with a Modular Mezzanine and take advantage of unused Airspace and double your parts department's storage potential. Design your space to work for you — incorporate shelving or mobile aisles to create a completely customized solution.
EQUIPTO has numerous specialty parts storage systems designed to meet your needs for every application. Store everything from mufflers to bumpers, or exhaust systems, with ease and accessibility.
Equipto Overview Brochure
Automotive Projects Presentation
Automotive Dealer Solutions Brochure
Expert In-House
Installation Team
EQUIPTO offers on-site installation by a team of dedicated in-house professionals. Because they work exclusively with EQUIPTO's products, our experts know every facet of our designs, ensuring top-quality installation.
A Partner for Storage & Material Handling
EQUIPTO has the experience, expertise, and equipment to solve your most challenging storage needs.