Distribution Center & Fulfillment Crossovers and Storage Solutions
Online shopping continues to push the need and increase demand in warehouse and distribution center development. See why two of the largest distribution centers trust EQUIPTO.
Online shopping continues to maintain its popularity and in many cases is the preferred method of purchase. This also means there has been a significant impact on the world of distribution and warehousing. It has pushed the limits of parcel carriers, increase labor shortages, and an expectation of accurate and fast delivery. 
Conveyor Crossovers are designed specifically to handle higher worker traffic, straddle wider spans, and meet increased safety requirements — all while offering the flexibility that large-scale fulfillment and distribution centers need to manage the shifts in product demand.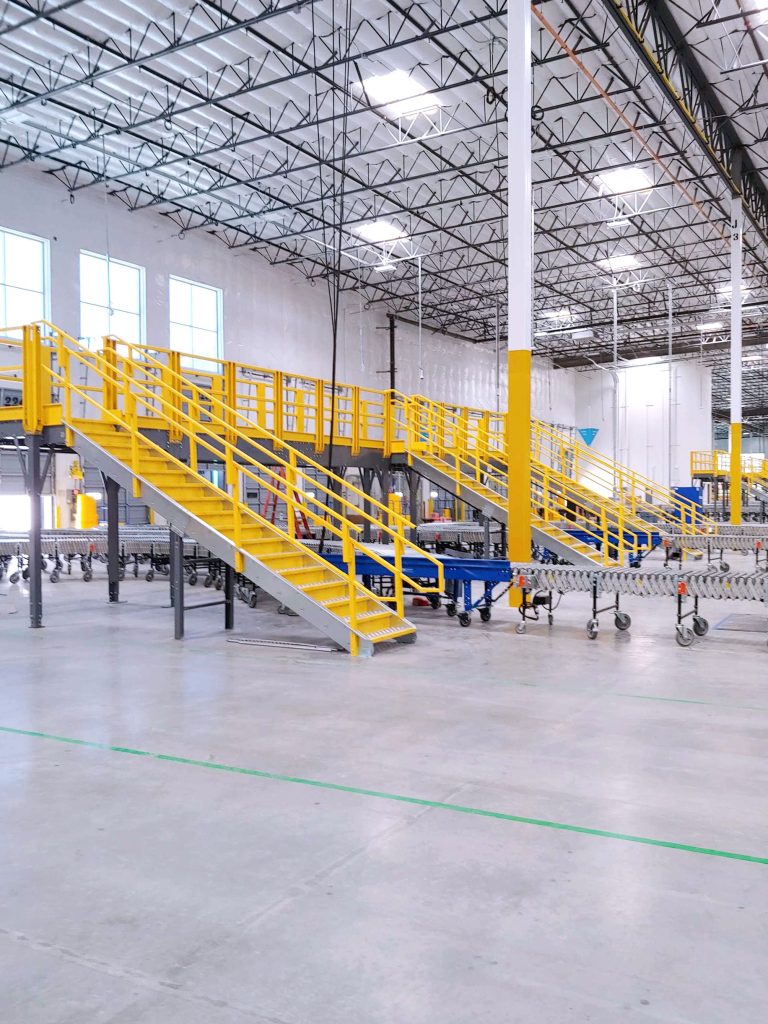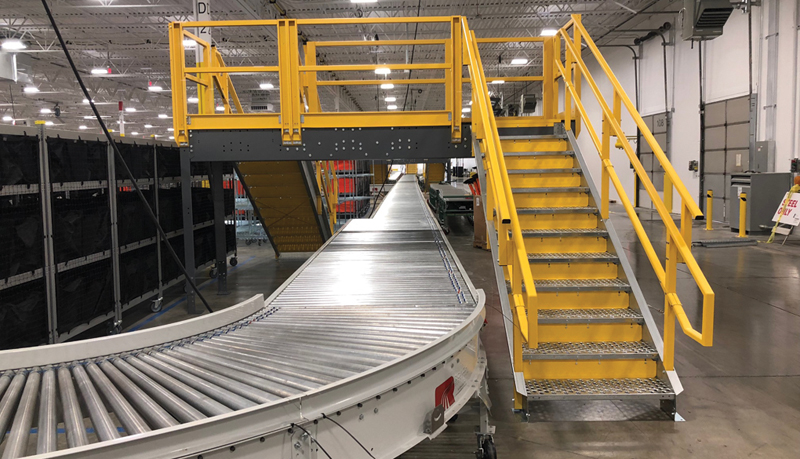 IBC- and OSHA-Compliant Conveyor Crossovers
Our IBC- and OSHA-Compliant Conveyor Crossovers help aid in the ability for distribution centers and fulfillment centers to meet the high consumer and business expectations of fast delivery, customizable orders, and increased product availability. 
Our conveyor crossovers are designed specifically to meet the most stringent compliance regulations and safety requirements while offering the flexibility large-scale fulfillment and distribution centers need to keep business running smoothly.
Along with the flexibility of design, layout, and height adjustment, the platform crossovers are ready for use in high seismic areas and can be provided with stamped drawings and calculations when needed for city, county, or state code compliance.
Conveyor Crossover & Platform Flexibility
Warehouses are anything but static, and our crossovers are ready to move when your needs change. Constructed with high-quality hot-dipped galvanized and powder-coated steel, our customizable and configurable systems can be taken apart and put back together easily in a different location if needed — and they're also designed, out of the box, to build a U-shaped, Z-shaped, L-shaped, and I-shaped crossover based on your footprint — without extra parts or cost.
Platform Configurations to Meet All Your Warehouse Needs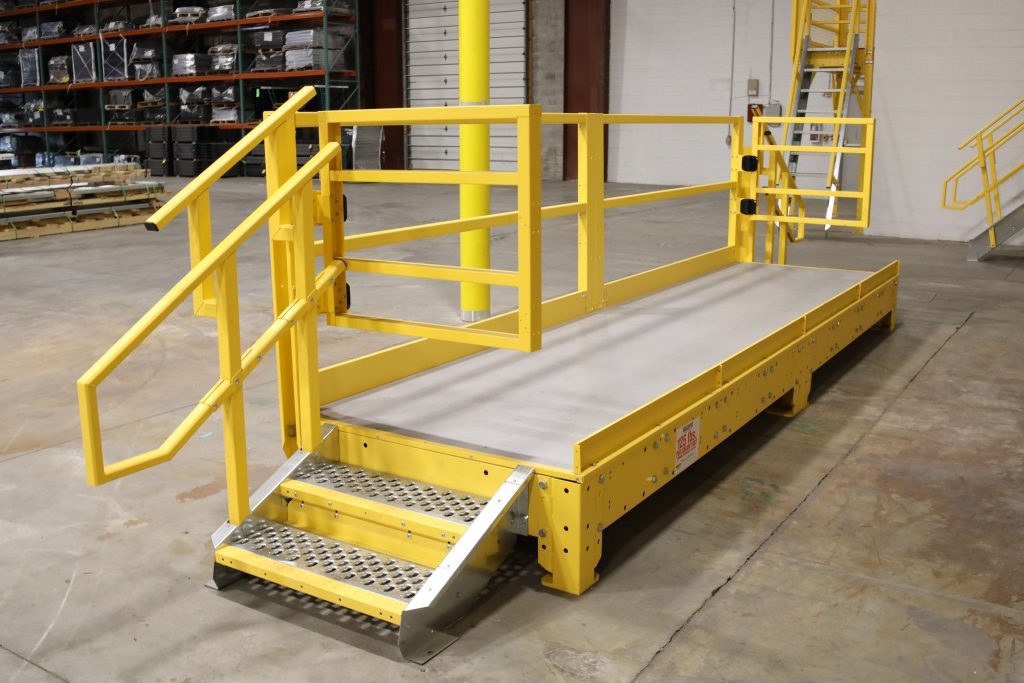 EQUIPTO's Low-Height Platforms are a landing that helps aid in positioning employees at the correct height next to a conveyor or other work surface. This solution is perfect for sorting applications. Available in a variety of lengths and several different stairway configurations — one platform end, at both platform ends, with one or two railings.
Elevated Platforms provide access to elevated conveyors for employees. Elevated Platforms only have one stairway. Similar to the other platforms, the Elevated Platform has the same EQUIPTO features and safety measures to ensure safe and productive access.
Maintenance Access Platforms provide access to elevated conveyors by engineers and maintenance personnel. Ships stairways, a steeper stairway, help reduce the floor footprint the platform takes up. This is perfect for those difficult or tight spaces that still need access for repairs and maintenance.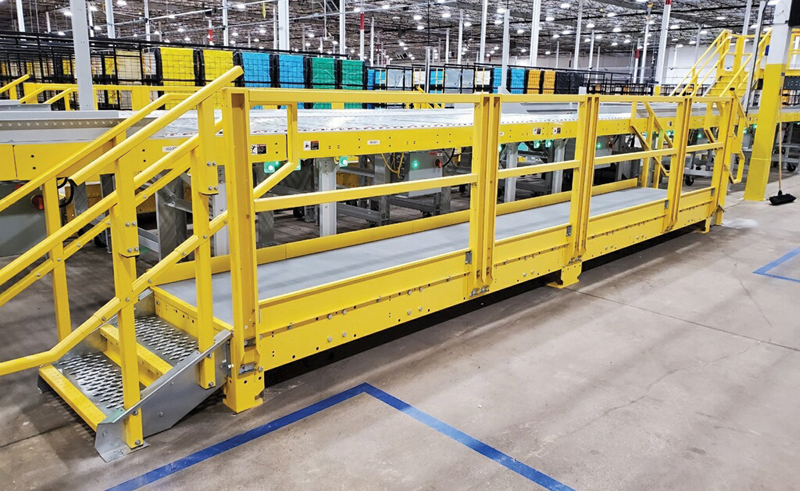 The growth of the fulfillment and distribution center market prompted Equipto to develop a more robust set of crossover bridges for higher traffic/larger crossover spans as well as the growing need for code compliant egress within these environments.
We have experience with some of the largest manufacturing companies out there, including John Deere, Johnson & Johnson, and Kraft Foods.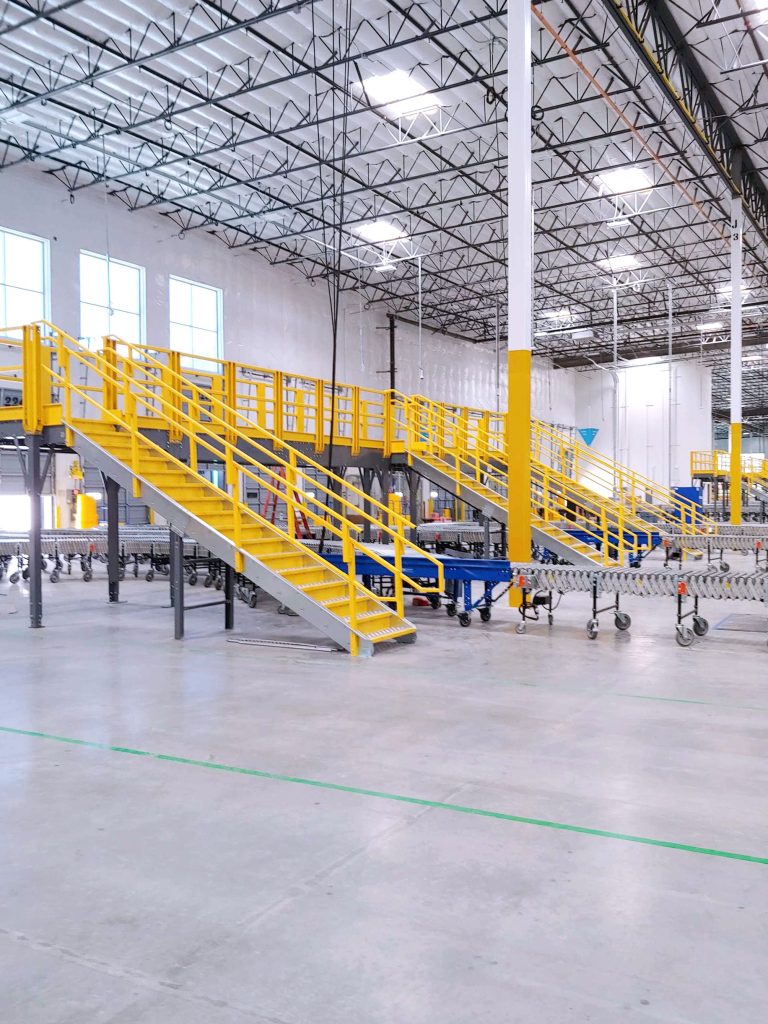 Storage Solutions engineered specifically for consumer and industrial manufacturing needs. Efficient storage for raw materials, finished goods inventory, parts and tools for maintenance, shop floor operator is a specialty of EQUIPTO 
EQUIPTO has a wide variety of solutions to properly store both the smallest and largest items you have — and any size in between.
Explore our high density mobile storage and learn how to maximize your storage capacity within an existing footprint.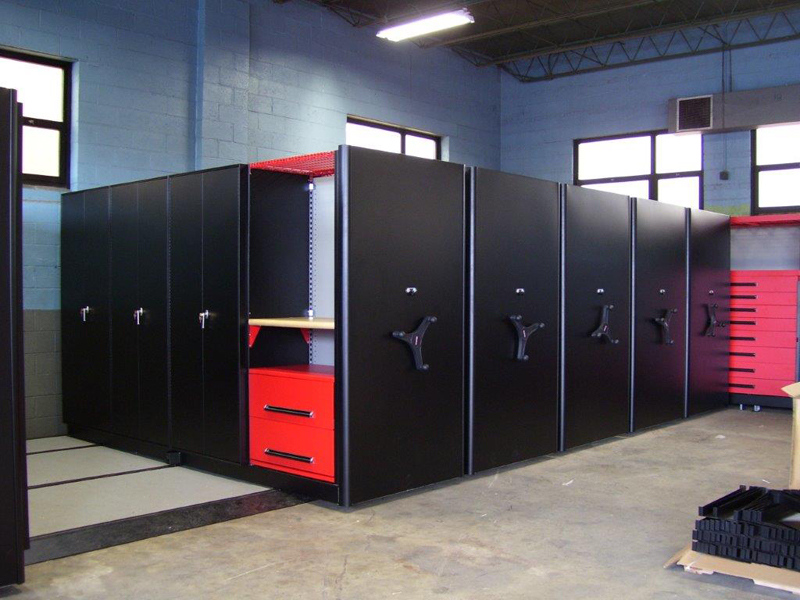 Expert In-House
Installation Team
EQUIPTO offers on-site installation by a team of dedicated in-house professionals. Because they work exclusively with EQUIPTO's products, our experts know every facet of our designs, ensuring top-quality installation.
A Partner for Storage & Material Handling
EQUIPTO has the experience, expertise, and equipment to solve your most challenging storage needs.