Small Parts
Storage Drawers
Small Parts Storage drawers from EQUIPTO are built with flexibility in mind.
Designed to be compatible with V-Grip Shelving and Racks as well as EQUIPTO Workbenches and Workcenters, small part storage drawers can be easily integrated into existing or new storage systems.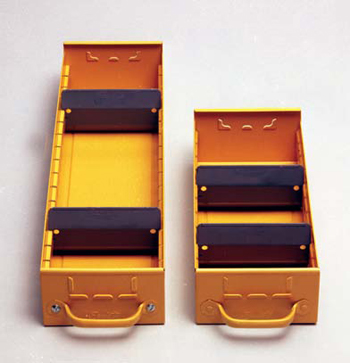 Small Parts
Storage Drawers
Drawers come in a variety of widths, depths, and heights. Choose the right material for you and customize drawer accessories with plastic or foam dividers.
Metal drawers are a durable, inexpensive option for small parts storage
Plastic drawers come in several sizes and opening options
Small Parts Storage Brochure
Expert In-House
Installation Team
EQUIPTO offers on-site installation by a team of dedicated in-house professionals. Because they work exclusively with EQUIPTO's products, our experts know every facet of our designs, ensuring top-quality installation.
A Partner for Storage & Material Handling
EQUIPTO has the experience, expertise, and equipment to solve your most challenging storage needs.