EQUIPTO offers engineered storage solutions for a variety of government sectors
EQUIPTO is committed to providing you with the toolkit of all the space utilization and storage products you could ever need. Our flexible solutions are configured to be modular, expandable, and relocatable. We strive to meet your unique, mission-critical storage requirements.
View Our Military Readiness Download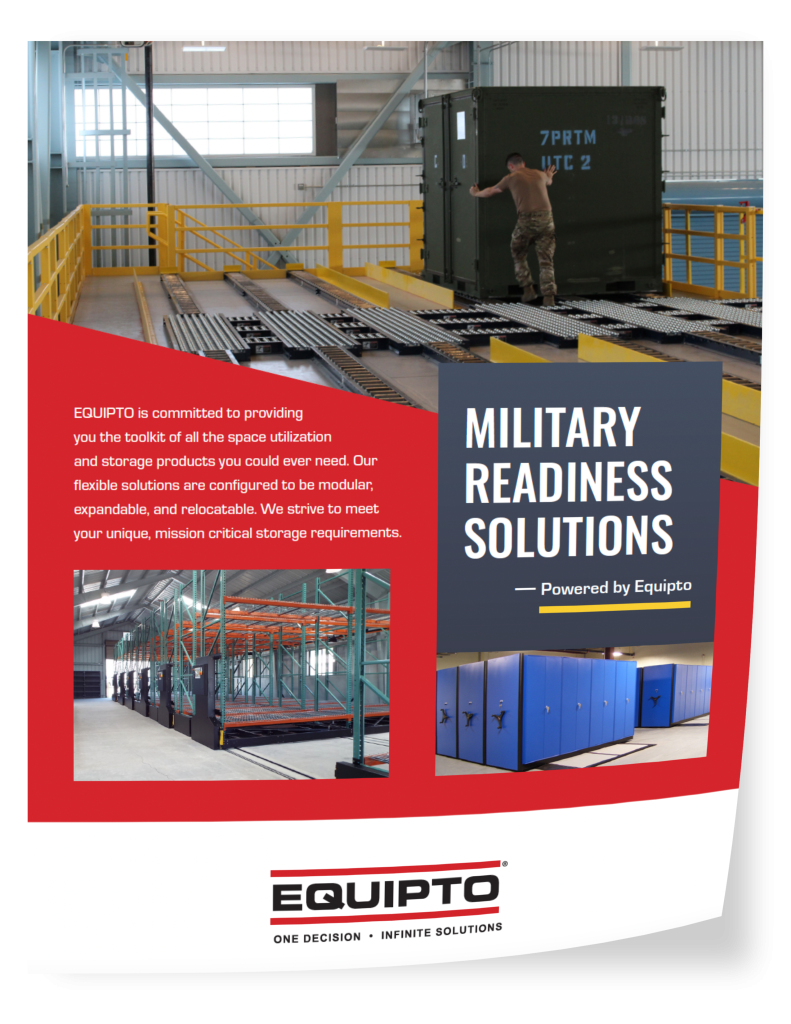 MILITARY & Government STORAGE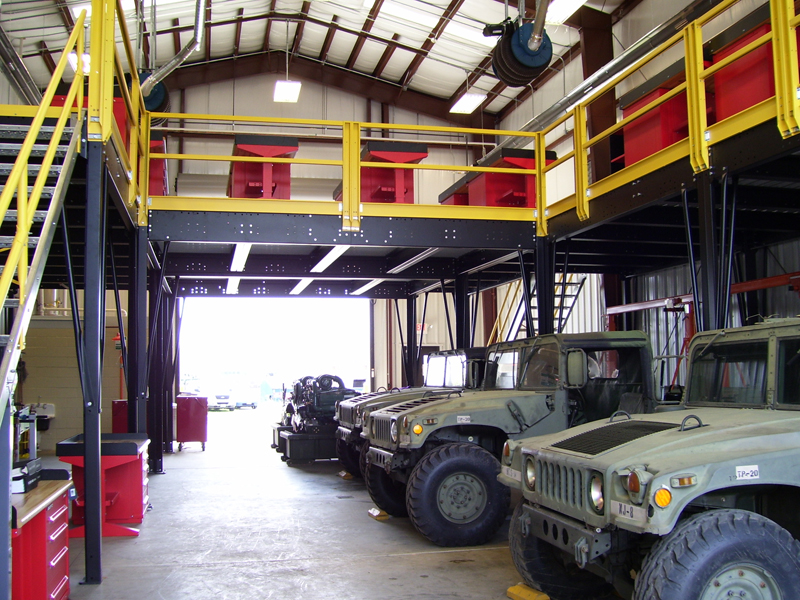 Equipto has provided solutions to the National Guard, the Army Reserves and branches of the Army, Air Force , Navy and Marines. Specializing in both stationary and mobile solutions, Equipto has the preconfigured or custom engineered storage solution you need for peak mission readiness.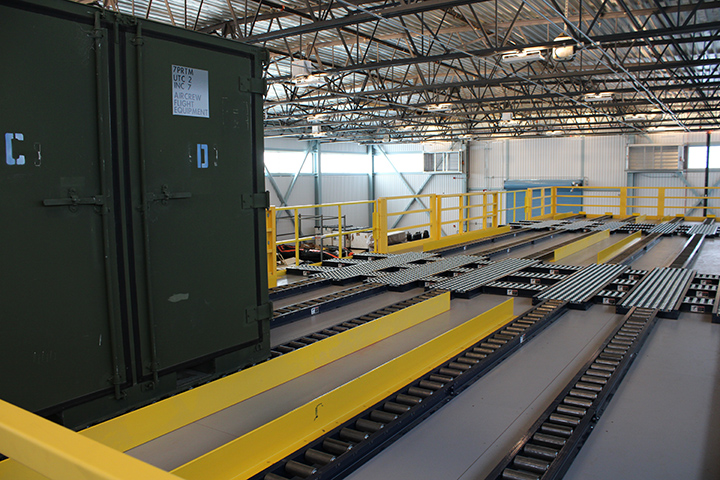 Rapid Deployment storage platform
To assist with mission readiness, the Rapid Deployment Storage provides proper storage and easy access to all of your ISU-90, TRICON, Quadcon, PALCON containers, 463L master pallets, and much more. Learn more.
Our durable, reliable, and versatile Mobile Aisle Systems increase your storage capacity in the same footprint. From the organization of small parts in our flexible drawer system, flight vest and helmet storage, bulk rack and weapon rack storage —you name it— each system is engineered and skillfully manufactured to meet your exact needs.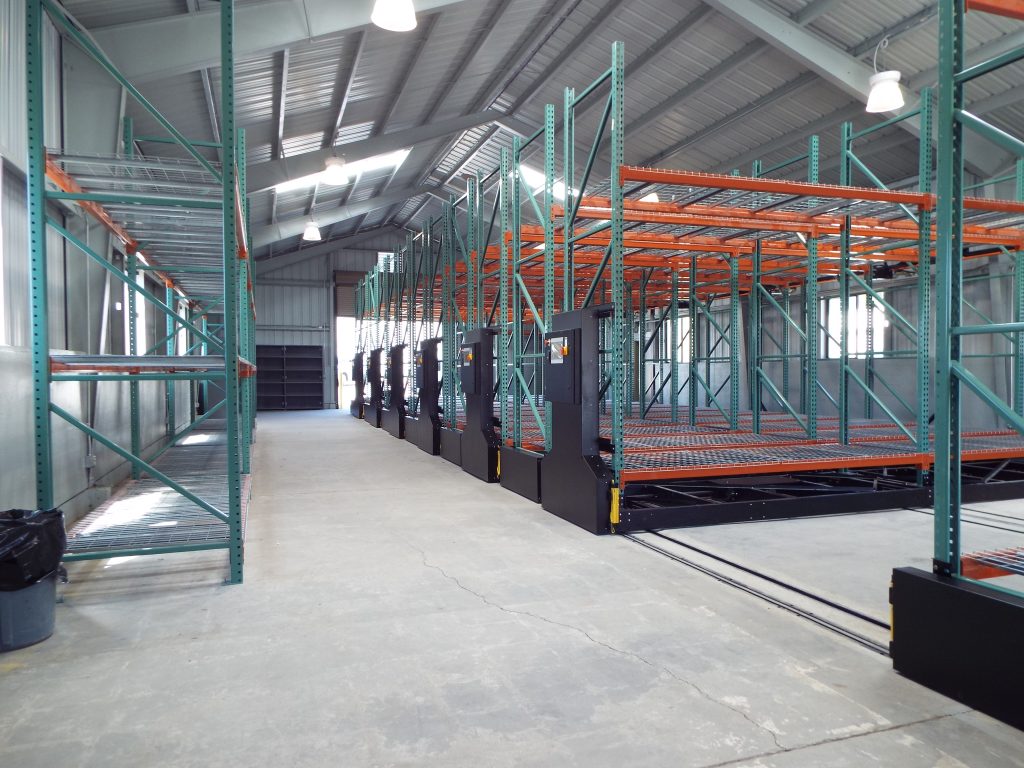 Pallet Rack Industrial Mobile Aisle
Pallet Rack Industrial Mobile Aisle System is designed for ultimate durability and reliability to make the most of your space in your warehouse. Expertly engineered and manufactured and rigidly tested. Learn More.
The EQUIPTO Connex Module for the military is a fully deployable, mission ready storage system. Store gear and supplies, or create a portable workcenter for use wherever is needed. Disassemble and reassemble your CONNEX system as quickly as needs change.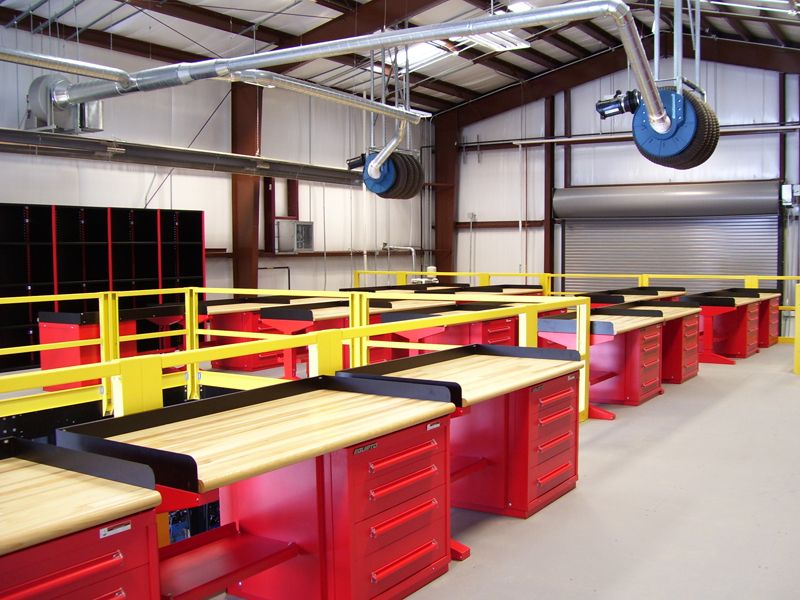 Workcenters and Workbenches
With extensive configurations, create organized and productive space for personnel. Take advantage of your existing footprint to go vertical with the addition of a platform for workcenters.
Go vertical with your storage and make the most of your existing footprint. With our custom-configured platform systems, our Multi-Level Shelving Systems can be configured for static shelving or mobile aisle systems with shelving, drawers, or doors for easy access, security, and organization.
Looking for more information?
Learn all about Equipto's Mezzanines & Work Platforms and how they can double or triple your overhead storage capacity and maximize your limited work areas.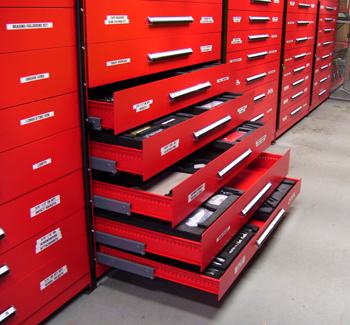 Years of working with Army Tool and Parts Room Managers has led to the development of EQUIPTO's SATS Insert Storage System. Our system incorporates all the advantages of the SATS, now in a user-friendly housing system that all shop personnel will appreciate.
EQUIPTO's Secure Weapons Storage was designed to be the optimal weapons storage system for operational readiness. It is versatile and adaptable, saving time and space.
The majority of optics and accessories can be stored fully constructed and zeroed to a weapon. Perforated doors and sides make it simple to check the inventory of weapons. Additionally, there is no requirement to move weapons to a new rack in the event of deployment.
Take a Peek at Our Military Brochure
Our flexible solutions are configured to be modular, expandable, and relocatable. We strive to meet your unique, mission-critical storage requirements.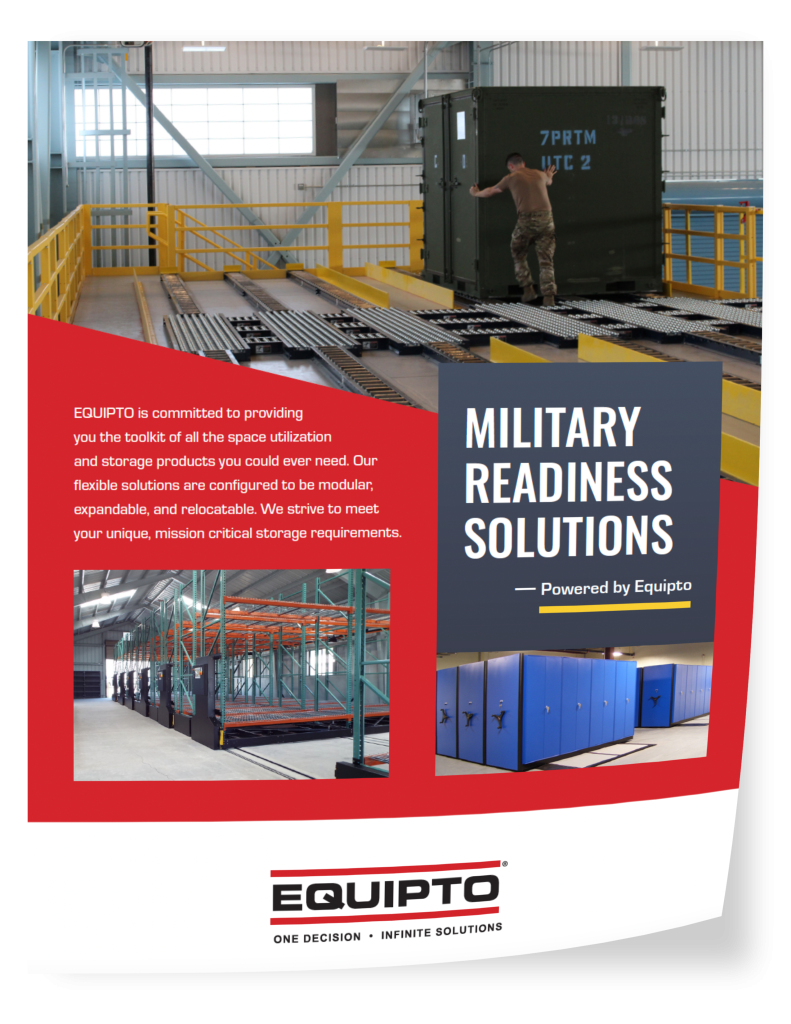 Other Literature Downloads
SATS Drawer Storage Brochure
Spill Containment Brochure
Equipto Overview Brochure
First Responders Brochure
First Responders Data Sheet
Fleet Maintenance Article
Expert In-House
Installation Team
EQUIPTO offers on-site installation by a team of dedicated in-house professionals. Because they work exclusively with EQUIPTO's products, our experts know every facet of our designs, ensuring top-quality installation.
A Partner for Storage & Material Handling
EQUIPTO has the experience, expertise, and equipment to solve your most challenging storage needs.