Rapid Deployment Storage Platform
Designed for mission readiness of your bulk cargo and containers.
Our unique conveyor system makes it easy for military personnel to maneuver the containers over the tracks and ball transfer tables. The containers can be moved forward and back and left to right over the transfer tables. maximize your existing footprint by offering accessibility with strategically placed gates to allow for forklift access to retrieve the desired container. 
View Our Rapid Deployment Storage PlatformDownload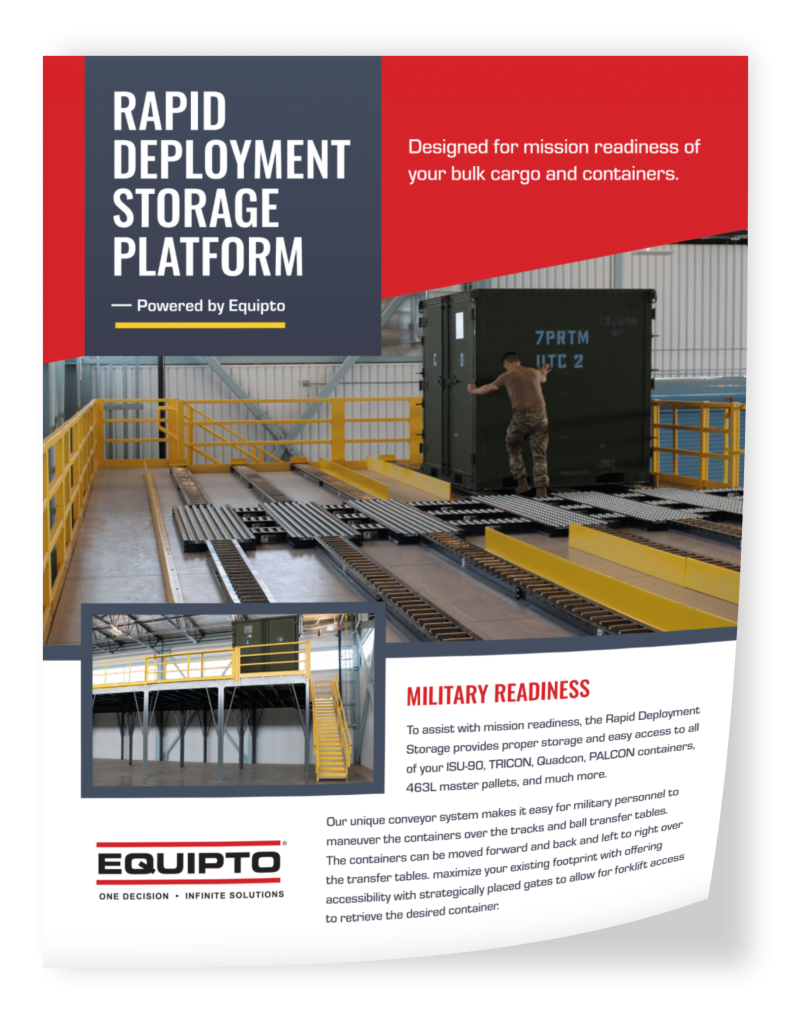 The system is designed for your unique needs on the floor or platform. Does not require any modification to the building and can be relocatable. 
Double Your Storage Capacity
Store all containers inside keeping contents and containers secure and out of the weather. 
Floor or platform conveyor system and ball transfer tables permit access to any container or pallet at any time. Doesn't require dunnage blocks on conveyors.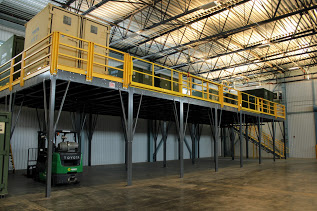 Take a look at our Rapid Deployment Storage Platform Brochure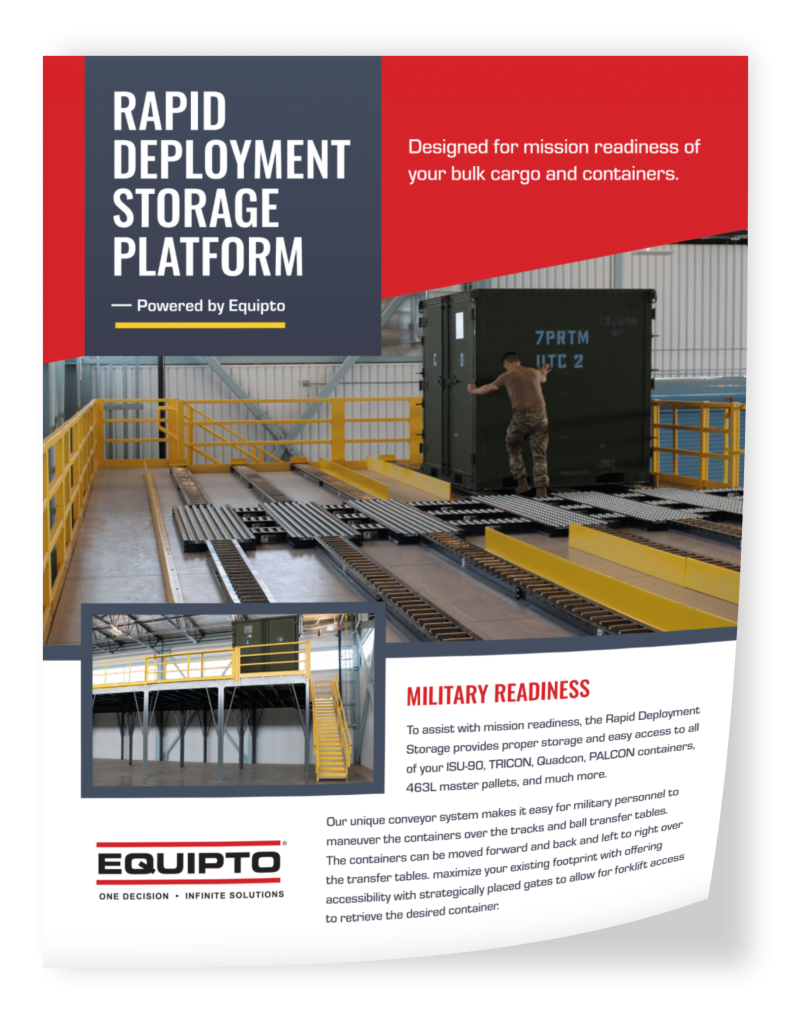 Expert In-House
Installation Team
EQUIPTO offers on-site installation by a team of dedicated in-house professionals. Because they work exclusively with EQUIPTO's products, our experts know every facet of our designs, ensuring top-quality installation.
A Partner for Storage & Material Handling
EQUIPTO has the experience, expertise, and equipment to solve your most challenging storage needs.