Military SATS Insert Storage Systems
Years of working with Army Tool and Parts Room Managers has led to the development of EQUIPTO's SATS Insert Storage System. Our system incorporates all the advantages of the SATS, now in a user friendly housing system that all shop personnel will appreciate.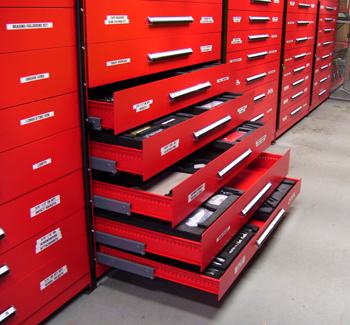 SATS Drawer Storage Brochure
Equipto Overview Brochure
Expert In-House
Installation Team
EQUIPTO offers on-site installation by a team of dedicated in-house professionals. Because they work exclusively with EQUIPTO's products, our experts know every facet of our designs, ensuring top-quality installation.
A Partner for Storage & Material Handling
EQUIPTO has the experience, expertise, and equipment to solve your most challenging storage needs.