Pallet Rack Industrial
Mobile Aisle Shelving Systems
Save space and improve efficiency across your warehouse and logistic facilities with industrial mobile aisle pallet racking.
 The EQUIPTO PRiMA System is designed around the physical space of your facility to maximize storage and create easy access to supplies. Make the most of limited storage space and keep supplies and bulk items organized. 
View Our PRIMA System Download
Increase your Storage by 75%
Eliminate static aisles by mounting your existing pallet racking onto a mobile aisle carriage that move s back and forth along rails on the floor.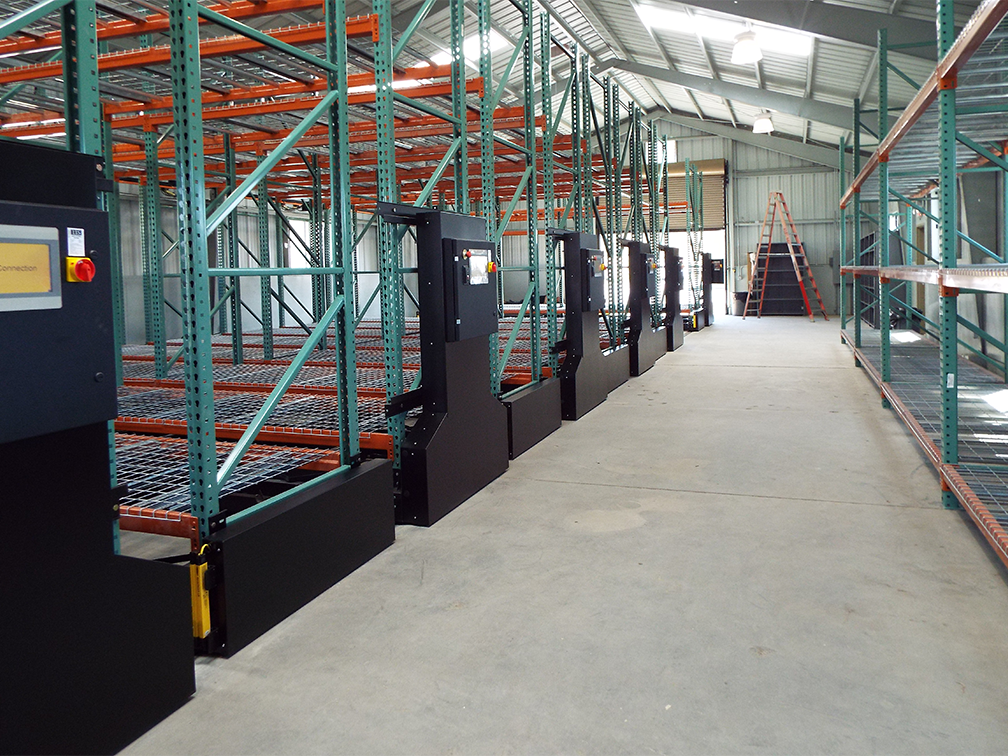 From the warehouse to logistic facility, EQUIPTO provides the perfect solution to maximize your square footage and organization.
Take a look at our PRiMA System Brochure
Expert In-House
Installation Team
EQUIPTO offers on-site installation by a team of dedicated in-house professionals. Because they work exclusively with EQUIPTO's products, our experts know every facet of our designs, ensuring top-quality installation.
A Partner for Storage & Material Handling
EQUIPTO has the experience, expertise, and equipment to solve your most challenging storage needs.